Exciting new workshops for 2022!
Make this the year You are really MAD! Develop your superpowers and have more impact!
Confidence under pressure - from £3500 plus vat
Do you need to Choose to let go of insecurities, and have the Courage to try something that makes you feel a little uncomfortable? Do you want the Confidence to go for new opportunities, speak up against the tide of opinion, think on your feet when challenged by others, and respond effectively to difficult people?
Our 'Confidence under pressure' experience is a fun and challenging event where you will learn how to embrace feelings of insecurity, develop the confidence to feel uncomfortable and accept it whilst putting in a compelling performance. We will share the neuroscience (what's going on in your brain & body) and how to use this knowledge alongside techniques to stay Calm under pressure and be Clear in the messages you aim to deliver and the impact you want to create.
This workshop will centre around identifying and practicing the skills of handling the media.
You'll be given a series of scenarios based on your specific industry.  Make no mistake….you are the bad guys!. You're alleged to have done something seriously wrong and must face a hostile TV journalist and camera crew. It can be a daunting experience.
But it's important to do yourself and your company justice. How do you prepare? What tricks will the reporter have up their sleeve to trap you? How do you emerge with your reputation intact? All will be revealed.
These skills are very transferable for many other challenges in your leadership role. On the day we will explore how these skills can be transferred giving you increased confidence and much more value than traditional media training.
Delivered for leaders within an organisation or you can join one of our open workshops for £750 plus vat per person. Each workshop has 6 participants, and these are 'in person' sessions. 
Watch this video to hear me taking about this development day.
Super powered communication - from £3500 plus vat
Perhaps you specifically want to be more confident in front of the camera when presenting on video calls or produce more video communications to Connect more effectively and efficiently with your employees and customers? Get Creative with your employee communications and produce videos and live streams that help you Connect more effectively with your people. Use your Curiosity to interview other leaders and employees on camera to create compelling communications employees will want to watch until the end.
Our 'Super powered communication' experience teaches you how to create compelling video communications with your camera phone. No more reliance on emails or a third party to help you create compelling video communication. You can learn how to script, film and edit your own short videos to send to your team or other stakeholders to convey anything from a simple or complex message with the right tone and content to enable clarity, connection, compassion, curiosity, confidence, courage and so much more. Video also makes your communication stand out from the barrage of emails, makes it more compelling and memorable. You can more effectively achieve what you want people to think, feel and do from a video communication than an email.
Your camera phone will become your favourite communication tool. It'll become as familiar
as your keyboard. Our tutor has filmed and edited hundreds of social media films and knows how to engage an audience.  He also knows the pitfalls and is waiting to share his invaluable secrets.  We will help you to think through your audiences, the communication needs video will work best for, and get you confident and authentic on camera.
Delivered for leaders within an organisation or you can join one of our open workshops for £750 plus vat per person. Each workshop has 6 participants, and these are 'in person' sessions.
Watch this video to hear me taking about this development day.

The super powered team experience - from £3500 plus vat
Does your team need to reflect on how effectively it is working? Could you be more Courageous and be more open and challenging with each other? Could you utilise each other's strengths more effectively? Could you be more focussed on team goals and less on individual agendas? Could you Connect more effectively by identifying what is important to different people? Be Clearer on this? Be more Curious and Creative? Be more Compassionate with each other? Make more effective Choices? Our 'Super powered team experience' will help you do just this and at the same time you will produce an awesome output.
This team effectiveness experience uses the team goal of producing an employee video as the central experience for discovering how the team operates when under pressure to envision an outcome and deliver it, make decisions, and solve problems under the pressure of time. It is a real situation, you will produce a valuable resource and at the same time you will learn lots about yourselves, individually and collectively. The video can be on highly relevant topics such as Your purpose, vision, strategy, values, a major change, a new product, or service. It could be you telling your own inspiring stories to promote career progression. You choose and we help you with the technical aspects of the process. During the choosing, preparation and filming of your video you will be observed and after the video is produced, we will share these observations and help you reflect on what you have learned about yourselves and what insights and actions you want to take away.
What does the team want the video to achieve?
Who is the target audience?
Who is your reporter?
Who will write the text?
Are interviews an ingredient?
Locations?
Who will direct the camera operator and editor?
Will your film need music? 
It's a collaboration project you may have seen on The Apprentice with Alan Sugar. But all that's getting fired is your enthusiasm!
This product only works for intact teams and project teams within your organisation. We can deliver these for c.10 participants.
Watch this video to hear me taking about this development day.
We have put together these 3 new products for 2022. In partnership with Paul and Alex from Paul Frost Media. If you're as old as me and grew up in the Northeast of England, you might remember Paul from when he presented the local Northeast news. The blend of knowledge, skills, experience and humour that Leaders are MAD, and Paul Frost Media bring to these 3 new products offers clients unique experiences with bags of added value.                                      
For further details on any of these workshops.
Book here for an initial Consult to discuss what will be of most value to you.
Most Popular online workshops - continue from 2021
All workshops fully utilise Pro Zoom features to optimise interaction and engagement, such as, polls, breakout rooms, whiteboards, and chat, which can be saved and sent out to participants afterwards. All slides used during the workshop are also sent out after the sessions after if appropriate and requested they can also be recorded.
Workshops at the rate below are 'off the shelf', for a small extra fee they can be redesigned more specifically for your needs.
Workshops can be facilitated 'in-person' with an additional supplement based on location and travel time.
There are many more workshops available to support leadership and organisational development.
Book here for an initial Consult to discuss what is possible for you.
Mastering Resilience

- £1200 plus VAT
Maximum group size 12
A 2 ½ hour workshop for mixed groups of leaders or intact teams – Facilitated by me, over Zoom ideally, which I arrange and host for you using Zoom Pro with all the latest features to keep things interactive and engaging.
The workshop includes input from me plus facilitated shared learning from each participant's own experience. There is a pre-workshop questionnaire for participants to complete and the content focusses on the group's results. At the end of the workshop the participants make commitments to action and follow up with their line manager.
---
Leading Well in a Virtual Environment -

 £1200 plus VAT
Maximum group size 12
A 2 ½ hour workshop for mixed groups of leaders or intact teams – Facilitated by me, over Zoom as above.
The workshop includes input from, and shared learning amongst the participants. Participants are encouraged to identify practical strategies and a plan they can commit to in order to lead people more effectively in a new world of virtual working, including blended teams of office and at home working as a longer-term approach.

---
Coaching People Through the Change Rollercoaster - 

£2000 plus VAT
Maximum group size 12
A 5-hour workshop helping leaders understand; the emotional journey through transition to change becoming the new norm, the coaching approaches recommended for supporting and enabling people through the transition period and how to develop or build on fundamental coaching skills to be effective. During the workshop participants will also be encouraged to learn from their personal experience of transition and share this experience alongside their leadership strategies.
---
Accessing Your Superpowers! - £1000 plus VAT
Maximum group size 30
A 90- mins high energy workshop sharing an understanding of 9 superpowers and how we can access them to achieve more success for less stress! What's not to like ☺

---
Brilliant Conversations - £3000 plus VAT
Maximum group size 12
2 x 3 ½ hour workshops with plenty of breaks and a mixture of online and offline activity. Split over two separate days. The workshop will enable all participants to have brilliant conversations about performance, development, and growth, leading to increased accountability, enhanced relationships, and unleashed potential.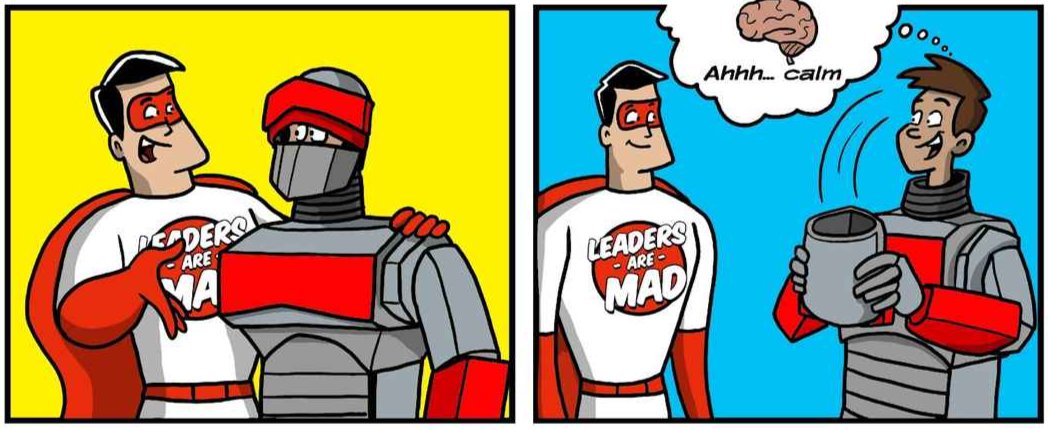 Content includes:
How to optimise brain function for brilliant conversations that develop high trust relationships.
How to control unhelpful emotions.
How to make potentially difficult conversations easy.
How to have less Low Trust behaviours, & more High Trust behaviours.
How to avoid the addiction to being right.
How to Pause between stimulus and response.
How to prime for trust.
How to monitor for impact.
How to drill down for meaning.
How to ask great questions.
How to listen to connect.
How to effectively contract for agreement.

---
Reforming the Team After Furlough to Bounce Forward in Performance - £2000 plus VAT
Maximum group size 12
A 5-hour, online workshop, takes place over a day with morning and afternoon breaks of 30 mins and a 1-hour lunch break. Allowing for plenty of time away from the screen.
The session is aimed at reintegrating into the team those returning from Furlough, helping all team members understand the different challenges they have and still are experiencing, furloughed and not furloughed. It is an opportunity for the team members who have not been furloughed to bring those returning up to speed with priorities and for everyone to participate in identifying what actions are required to bring the team back to its full potential. There is an opportunity for refocusing everyone on the team's purpose and values and vision of success.
---
Understanding and addressing diversity and Inclusion - 

£2000 plus VAT
Maximum group size 30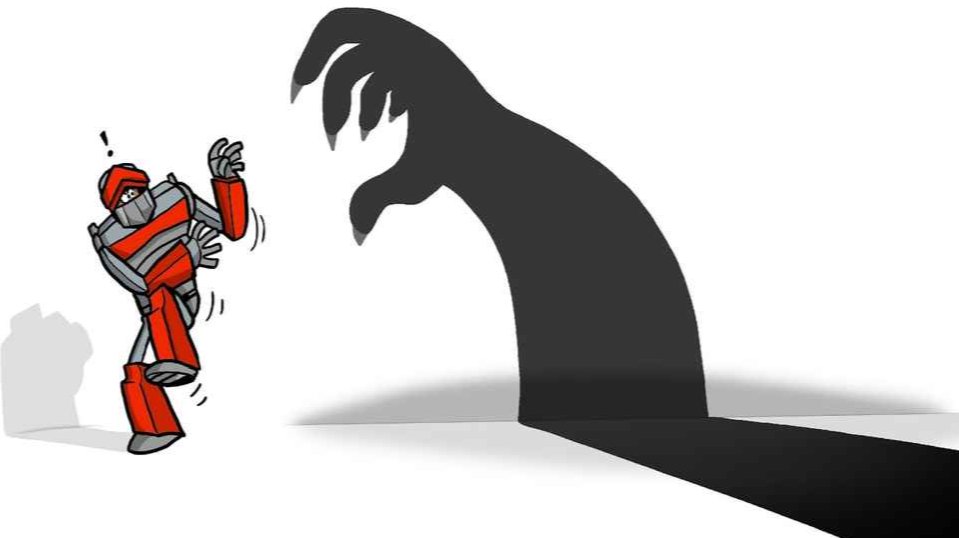 A 5-hour online workshop for a diverse range of participants in your organisation to open up the 'Diversity and Inclusion' conversation and start to identify the right actions to make a difference in your organisation. The workshop is highly interactive. It designed to use an inclusive approach, starting with who participates and with the style of facilitation and commitment to follow through beyond the workshop. Participants will learn from each other about what it feels like to be in a minority as well as a majority in the organisation. The aim is to have perspectives, voices and experiences shared to build more understanding, from which the group can begin to formulate plans for addressing greater diversity and inclusion.
Do you want to explore your leadership development needs?
Book here for a Free Initial Consultation to explore your team or organisations needs 
Sign up for newsletters, freebies and other good stuff!