A Powerful 
Performance Development Day for Progressive Organisations & Individuals
£495+VAT (EARLY BIRD DELEGATE TICKET)
Full price £595+VAT
00
days
00
hours
00
mins
00
secs
FEEL LIKE THE WEIGHT OF THE WORLD IS ON YOUR SHOULDERS?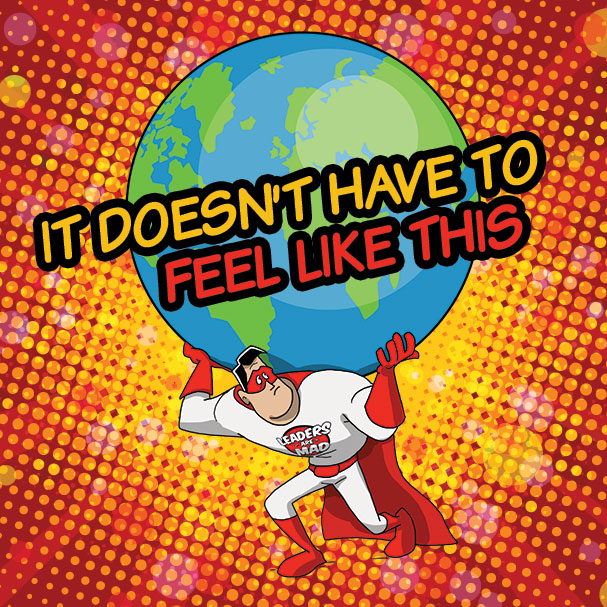 It doesn't have to feel like this!
Today's time-starved leaders need hyper-practical and powerful self-leadership insight to manage what really matters.
SUPER POWER YOU! is more than a development day - we're empowering leaders today with a theme that's both super powerful and practical to inspire, inform and improve your leadership performance in the here and now and into the future.
Join Claire Walton, business coach and best-selling author of Super Neuro You, and super-power your performance for work, for life.
DETAILS IN BRIEF:
1 November 2022
08:30 to 18:00
Five Star venue
Five Star Speakers
£595+VAT per delegate
£100 discount on early bird rate until 7th August
Additional discount for 8+ delegates
Super Neuro Me gift bag
Refreshments and lunch provided
Bar for networking
Join Claire Walton at Rockliffe Hall for a day of hyper-practical performance insight and tools...
Participating in Super Power You is your opportunity to:
Develop a Mindset for Success
Clarify your Vision of Success
Identify your Massively Motivational Purpose
Determine your Personal Peak Performance Strategy (PPPS)
Walk away with a Toolkit full of practical tools for delivering on your PPP strategy
Grow your tribe of like-minded leaders to support & encourage you beyond the day
Claire will be joined by specialist guest speakers who can help you boost your performance with...
The Power of your Breath and Movement
The Power of a Healthy Gut
The Power of Laughter
Delegates are expected to fully participate and not just attend. Be prepared to think deeply, challenge themselves and be open to practicing some new approaches and making commitments.
Hello, I'm Claire Walton.
I am founder of Leaders Are Making A Difference. (MAD for short and because it usually gets a laugh and we need to laugh more these days :) 
Find out more about me and Leaders are MAD here
I have designed this unique development day to enable you to make a transformational shift in your performance potential!
Most leadership development is aimed at core leadership skills such as how to be more strategic, how to effectively manage individuals and lead teams.
Most of you know the 'How' of leadership but YOU are probably getting in the way of you delivering these effectively.
This day is an opportunity for you to stop getting in the way of your potential to consistently perform at your best.
Participants will also be given online access to the resources shared on the day and bonus resources to support further development.

Participants will receive a Super Neuro Me gift bag including a copy of my book Super Neuro You and the journal Super Neuro Me, a gift voucher for 10% off a programme of 12 hours coaching taken within 12 months of the event date and more!
Meet Dorothy
Dorothy Matthew is an amazing human with a zest for life, self-leadership and performance potential.
Having held various senior leadership roles for many years in large corporations, Dorothy now coaches people to live 'Fabulous Forever". 
Dorothy will be providing practical approaches to use "The Power of Your Breath" to help you regulate your nervous system and resource your self for peak performance.
You can find out more about Dorothy and how she helps people here
Meet Angela
Angela Beecroft is a Clinical Nutritionist & Functional Medicine Practitioner. BSc(Hons), RN, Dip HV, Dip ION, AFMCP (London) mBANT. mCHNC. 
Angela has been practicing Functional Nutrition for 20 years at clinics in North Yorkshire, Stockton on Tees and the Harley Street, London.
She has a special interest in the microbiome and the influence of gut health on brain chemistry, cognition and optimal ageing.
Angela will be providing practical approaches to use "The Power of Your Gut" to fuel peak performance.
You can find out more about Angela and how she helps people here
Meet Robin
Robin Graham co-founded the UK Laughter Network (2004-2014), in 2011 he set up Feelgood Communities CIC, and has been running the UK Laughter Championships since 2012. 
He is an International Laughter Ambassador and has an MA in Health and Happiness Awareness (giving him a MAHAHA after his name). Robin is also an honorary chief in a community in Ghana.
A poet, playwright, and certified gibberish professor, his physiology is unique: he is made up from 50% chocolate, 50% cheese, and 100% of a substance called love.
Robin will provide "The Power of Laughter" and show us how we can access this valuable resource when we need it to help us achieve peak performance.
You can find out more about Robin here
Read what Liam has to say about his experience on my Super Neuro You coaching programme.
I would highly recommend Super Neuro You coaching, for anyone who wants to invest in a journey of self-improvement and really discover some tools and techniques that can help them to deliver more effectively whilst navigating all of those things that can get in the way. 
Claire offers expertly relevant industry experience, insight and delivers in a style that is personable, effective and fun. Her programme encourages self-reflection, a deeper understanding of what your goals are and then the action required to connect you with your own version of high-performance.
Claire has really helped me as a leader to understand and connect with my goals, to be authentic and develop a mindset of how I want to achieve success. The coaching has really benefited my career, my team and my family but most of all my whole way of approaching daily life. 
Liam O'Mahony
Regional General Manager, Ocado Group 
Raising funds for charity – My Sisters Place 
5% of all profits will go directly to My Sisters Place. We will also be accepting donations on the day.
BOOK A CALL IF YOU'D LIKE TO KNOW MORE!
If you'd like to discuss the event before signing up - jump on a call with me, but make it asap as you don't want to miss the early bird offer!